Church Signs and Religious Sayings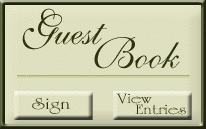 Coincidence is when God remains anonymous.

This site started with signs seen outside various churches in Pennsylvania. Now interesting and inspirational sayings may be added.

Seen a good sign or saying, share it in the guest book!

We don't change the message; the message changes us.

More Marriages Would Succeed,

If Those Who Said ," I Do", Would Do

Believers

Instruction

Before

Leaving for

Eternity

Problem

Resolution

At

Your

Earnest

Request

Trials in life are to make us better, not bitter

Reverence = Respect + Love

To get to heaven; turn right and go straight

God's retirement plan is out of this world

Count your blessings, not your problems

Compassion is Love in action

God loves you whether you like it or not.

The difference between love and hate is understanding.

I meant it when I said love your neighbor,                God

With God, you're never lost in a crowd...

In the dark? Follow the Son.

Each day is a gift, to be opened with prayer

Count your blessings,

not your problems

Sin brings fear;

Confession brings freedom.

Pause to think and you'll have cause to thank; If you appreciate your freedom, thank a veteran.

If you kneel to the Lord,

you can stand up to anything.

Kneeling keeps you in good standing with God.

The 10 commandments

are not multiple choice.

You're in the drivers seat,

but God holds the map.

There is victory in surrender,

when the conqueror is Christ.

Worry looks around,

Faith looks up.

Jesus built us a bridge

with a board and 3 nails.

He who

angers you

controls you.

Feeling

pulled in

the wrong direction,

take my

hand.

If Christ is the way,

why go any other way?